Have you ever made your dream come true?

I'm about to.

One month to go and I get to move into the studio. Pinch me...

To celebrate I've created a brand new very affordable (and still custom) STUDIO PACKAGE:
Here's the scoop:
30 Minute Studio Sessions
Studio Only
One quick clothing change
Up to 2 people
$375, includes $325 print credit. (Can not be applied to speciality items, mounts, or albums)

These will be available for a limited time only and by appointment only. Sessions in studio starting June 1st. Remember, even though I am in the studio, I am still only planning to book 2 sessions per week - at the most- so call now if you would like a coveted spring or summer spot. 603-991-8282.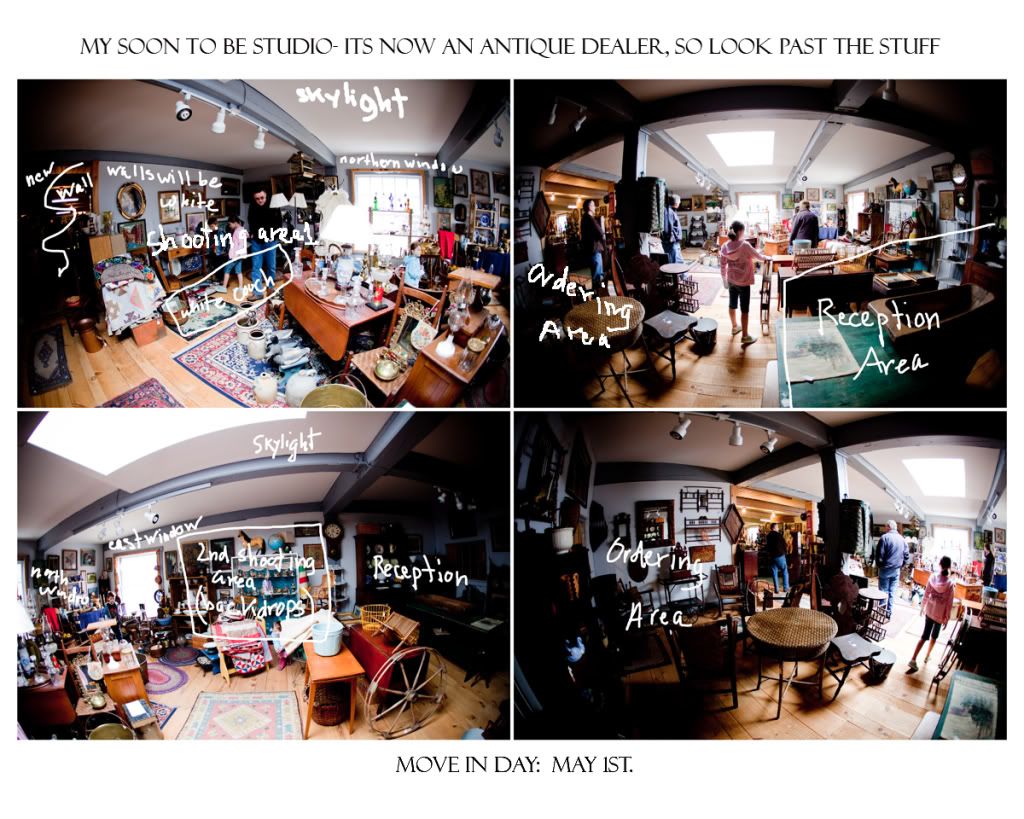 The new studio is located in the Tannery Marketplace on Saranac Street in Littleton. Surrounded by artists, antique dealers, massage therapists (I think I have my breaks all booked up) and other entrepreneurs, my studio is located on the second floor , last door on the left. My main shooting area will be white with a white couch and hard wood floor. I will have a gazillion fabrics, pillows and backdrops to use, toys to play with, and comfy furniture for Mom and Dad to relax on while I charm your little cuties. There will be an area for ordering sessions with a large monitor I've purchased so you can see your images as big as life. The waiting/ ordering area will be decorated with samples of my work in different sizes, arrangements, and mounts so that you can see and touch all the options I offer for your own images.
Am I dreaming?????